FAQ's
Some important details that make Through These Eyes stand out over all the rest:
***FULL coverage till the END of your reception and not just till the cake is cut.
***2nd photographer available
***Albums are 30 pages and not 20 like many others offer
***Albums are custom designed and not drag and drop templates
***You own the copy rights to YOUR images (You recieve a Gallery Image disk & a Preview Image disk)
***On-Line family/friends gallery- Each guest receives a Personal Gallery card at your reception to view your wedding memories in about 2-3 weeks after your wedding date.
***Your DVD set is mailed to you in about 6-8 weeks after your wedding date.
***Only 1 wedding is booked per weekend. Frank is your photographer and does NOT outsource clients.
***All album design/editing is handled by Frank
***Frank has been a professional photographer for over 15 years & worked as a journalist for the NY Daily News, NY Times, Newsday, along with several magazines. He offers true journalism blended with formal portraits–
How long have you been in business and what is your specialty?
I have been a professional photographer for over 15 years. In that time I have shot for every major news agency in NYC along with a number of magazines and books. Along with being a working journalist I began a wedding business about 8 years ago and have successfully blended true journalism with the art of formal wedding portraits. I truly love what I do and often tell people I have been lucky enough to feel I have not worked in over 15 years.
How do you keep some of you packages at such a low price and still have such great quality?
I am able to keep prices low and quality so high because I do all the photography and album design. I also have an in-house lab and am able to produce many of the prints without sending your images to a lab to handle.  I work out of my home, therefore there is NO additional overhead cost of running a commercial studio. Many times clients stop by to proof their albums or go over last minute details.
Do I get the full "rights" to my images?
Yes, of course. After all its your day and after paying for the photography, there is no reason you should not own your images. All the images I will give you will be FULL RESOLUATION and the DVD will be unlocked so you can make as many copies as you wish. I do however maintain the copyright and may use your images on my site. Take it as a complement, I love great pictures.
What kind of cameras do you use?
I use all pro Nikon camera and lenses.
Where are your prints done and albums produced?
I do all of the printing in-house for all prints and canvas mattes. Several of the albums and DVD cases are also printed in- house. This allows me to assure the color is uniform and all your images match. Only 2 albums are bound and printed off site. I use these labs because they offer the best quality, have great products and can reproduce the images I send them with great accuracy. I have tested many labs around the country before choosing them.
Do you use other photographers/videographers and who will shoot my special day?
I NEVER  outsource my trusted clients to sub-contractors. All the events I book are personally covered by me. Depending on the size of your wedding party and length of day I may bring an assistant with me. While I personally do not shoot video (yet) I work closely with a few chosen videographers. If the issue arises where I am unable to cover an event, I do work closely with another photographer to make sure you get the same great quality. Every option is given to you to make sure you are at ease.
What is the time frame I will get my images/album back?
Wedding images are back in your hands in only 5-6 weeks. You will receive your DVD/CD package set with all the color corrected and edited images. If you are ordering an album the turnaround time is an additional 12-16 weeks after you make your choice of pictures. Album design work is NOT done during April 30-Oct 31 (I'm shooting wedding 🙂
How many images are in my album/DVD/CD Package?
I ask couples to choose between 100-150 images for their albums. I never charge additional for extra pictures. Normally I will include 80-125 images in the finished album. My goal is to make your album look complete and reflect a memory of your special day. Too many or too little pictures make many albums on the market look incomplete or cluttered.
Do you require a deposit and what is the payment schedule?
Yes. A $100 deposit is due on the day you sign the contract. This is to lock in your date. 50% of the remaining total is due with in 25 days.  The remainder is not due till AFTER you receive your DVD Set. I know how expensive a wedding can be and many vendors require the FULL payment a month before your wedding date.
Yes. I am fully insured to work in every hall/boat and anything else you can think of. I will contact your hall and fax them over my insurance about 2 month prior to your wedding. I also bring a copy with me on the day of.
Do you back up my images?
All my images are backed up the night of your wedding. I always remind clients to make a several backup's after I deliver the DVD Set, even keep a copy at a friend's house. While I do maintain everyone's files there is a $100 service fee to recreate your DVD package set should you loose it or damage the DVD. This only covers the DVD's and no art work. Sorry, there is an additional fee to remake your original package.
If you have a question you want to see posted, drop me a note.
Questions sent from readers:
Why dont you have a BLOG like other sites do?
While I think blogs are cool and to some degree interesting to read, I'm a photographer first. I focus on photography, your album design, and making sure everything on the picture end runs flawless. In simple terms… I just dont have the time to write daily updates, maybe someday but not now. Besides if someone has a question or would like to know something they are always free to call or email me.
Yes I began to accept SKYPE video calls about a month ago to meet with couples from out of the area. I gotta say its still a little strange to have a meeting with someone a few states away through the computer, but its fun. And we get a chance to meet before the wedding. I will be posting more details about SKYPE soon. But its free to use with a skype account.
My call in name is Frank.Koester1
I see you cover Long Island and Upstate.
Does this mean you are opening offices and becoming a studio storefront.
N0. This is not the case at all. I love to travel around and am based out of LI & Lake Placid, living in both areas throughout the year.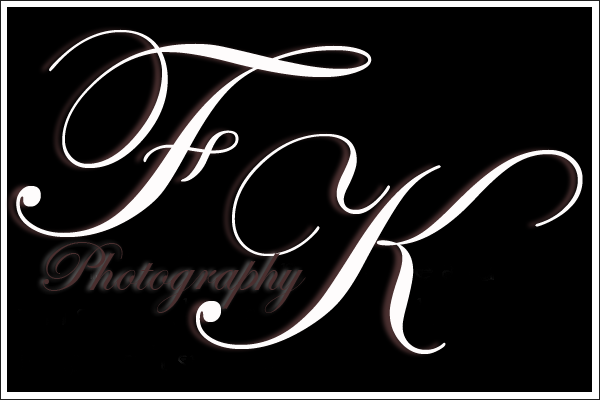 Menu

Recent Posts

Archives